Click HERE to leave a review.
"Pacific Coast Auto center made this process so easy"
Pacific Coast Auto Center was such an amazing help getting my family back onto the road. After our car broke down we were out of a vehicle for months and getting turned down time after time for financing due to a past repossession on my record. Once I applied for a vehicle at Pacific Coast Auto Center I was contacted immediately by the owner and they started getting to work on my approval and within a day they had everything they needed for an approval! Not only where they fast at getting me approved but the staff was also very nice. They even came to pick me up so I didn't have to walk to get to the dealership.  Buying a car can be such a stressful process but the team at pacific coast auto center made this process so easy. They were an amazing team of people to work with and I'd recommend them to anyone in need of a good used vehicle.
"I will forever suggest Pacific Coast Auto"
They stayed later to fit my schedule and gave me the best deal any one has offered me as a first time buyer! If anyone is looking for a reliable car/truck I will forever suggest pacific coast auto center because of the amazing customer service and the realistic affordable prices!
"Highly recommend!"
Had a wonderful experience with salesman Ron Russell and the finance manager Mark Sumner today! Great price, great vehicle, cute as hell, and it was no pressure and a delightful experience. Highly recommend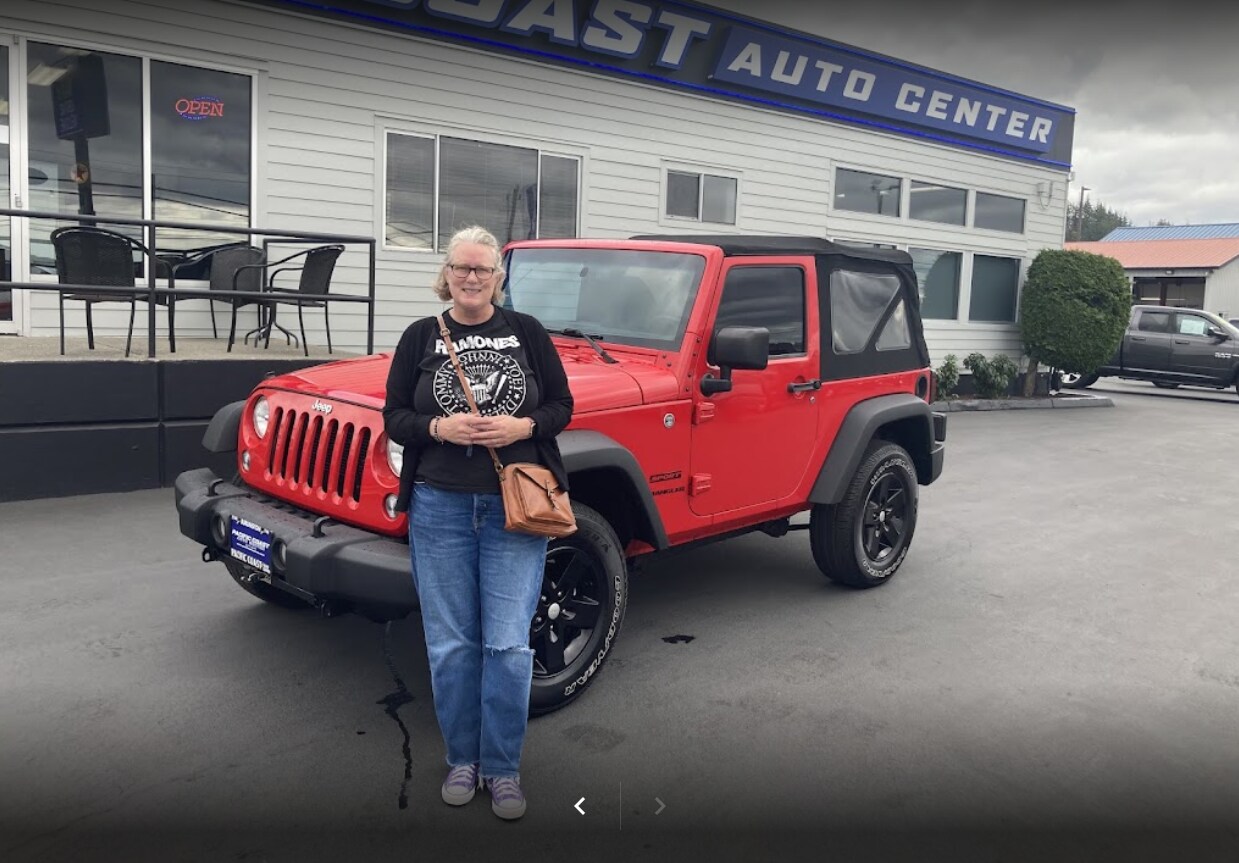 "Thanks to Ron and the others for making it a great experience!"
It was time for my 74 year old Dad to get a different car.  We were looking for something a couple years old with low miles and clean.  We spent a day looking around the Skagit Valley area.  Ron at Pacific Coast Auto greeted us and let us ask questions and was informative but very low pressure.  We left knowing the car they had would be a top contender not only because the car was a great fit and the price was right but because of how comfortable Ron made us feel about doing business with him.   We returned later in the day to drive the vehicle, met with Ron and ended up making the purchase.  We traded in 2 vehicles and they were fair with the trades and the finance guy was very nice and informative as well.  Thanks to Ron and the others for making it a great experience!